View all: Board, Team
Prof. James Windmill
Chair of Technical Working Group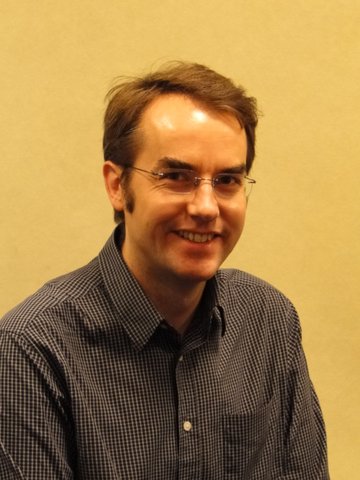 Prof James Windmill received a BEng with honours in Electronic Engineering and a PhD in Electronic Engineering from the University of Plymouth, UK. After his PhD in Plymouth, Prof Windmill joined the University of Bristol as a postdoctoral researcher. Based in the School of Biological Sciences he was involved in several interdisciplinary projects, involving the Physics, Aerospace and Engineering Mathematics departments. This work concentrated on the nanoscale mechanics of insect auditory systems, both the passive mechanics of the auditory sensors, and their active non-linear, capabilities (such as extremely high sensitivity, frequency analysis and adaptability).
In May 2008 Prof Windmill joined the Centre for Ultrasonic Engineering, University of Strathclyde, as a lecturer. He was promoted to Senior Lecturer in 2011, Reader in 2014, then to full Professor in 2017. Prof Windmill's research is interdisciplinary, such that he combines his experience in biological hearing with the conception and development of new acoustic and ultrasonic transducers and sensor systems. This includes work in non-destructive testing, automation and high power ultrasound.
He has been actively involved in research on remanufacturing for over 10 years, and is a member of the Strathclyde Remanufacturing Research Group. He is also currently Managing Editor of Springer's Journal of Remanufacturing, and a member of the organising committee for the biennial International Conference on Remanufacturing (ICoR).