Be part of our team
SIR's membership scheme offers unique access to a collaborative platform where manufacturers, remanufacturers and academics work together to implement remanufacturing projects.
Membership is open to anyone interested in or currently involved in remanufacturing, and comes with many benefits including access to bespoke member's challenges, discounts to SIR events and the opportunity to use your voice to help shape the future of remanufacturing.
Whether you are a manufacturer looking to find smart ways to remanufacture parts of your production line, a remanufacturer looking to grow your network and meet with potential customers, a company looking to create a more sustainable model or an academic with an interest in the field – our tailored membership packages have something for you.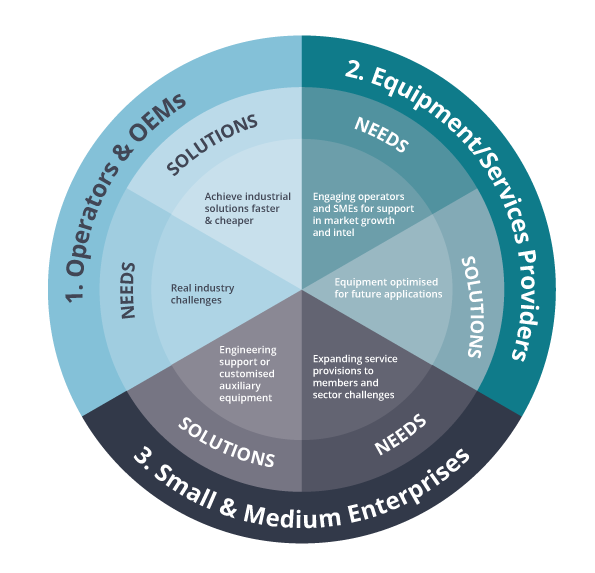 Drop us a line or give us a call for an informal discussion and to find out more about how membership of SIR can benefit your organisation.
Tier one membership benefits
Shape and direct the core research programme ensuring it meets the needs of industry
A representative on both the SIR governing and technical boards
Setting the agenda and strategic direction of the institute
All the benefits of tier 2 and tier 3 membership
Tier two membership benefits
Representative on the technical board
Networking events
Marketing and media exposure
Showcase capabilities at our annual events
Close working relationship with tier 1 members challenges and tier 3 members on showcasing equipment
The opportunity to test or develop new products or services using the SIR's unique capabilities and network
Tier three membership benefits
Representative on the technical board
Networking events
Marketing and media exposure
Showcase capabilities at our annual events
Close working relationship with tier 1 members challenges and tier 2 members on showcasing services and abilities
The opportunity to test or develop new prodcuts or service using SIRs unique capablitlies and network
---