What is the Circular Economy?
The Circular Economy is a vision that focuses on moving away from a throwaway society towards a model where products are designed and manufactured to be reused, repaired, recycled, reconditioned and remanufactured.  This increases product lifecycle, cuts costs and stops wastage of finite resources.
Remanufacturing is at the heart of an effective Circular Economy, enabling society to use a product over and over again, with zero waste generated.
Circular Glasgow and Circular Edinburgh have many resources to explain how circularity could apply to your business. With Scottish and UK legislation for Net Zero emissions, all organisations will need to work towards reducing resource consumption and becoming more circular.
The Ellen MacArthur Foundation has estimated that in the EU alone, the annual net material cost savings opportunity is up to $630 billion in an advanced circular economy scenario, with the U.K. saving $1.1 billion a year solely on landfill costs.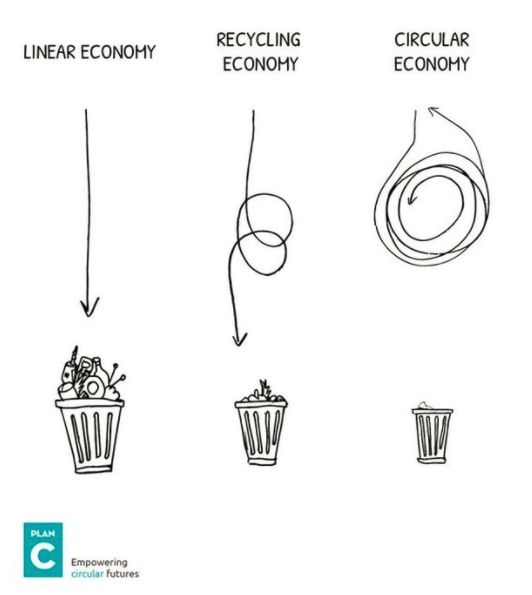 Importantly, it considers all the interactions between resources, finance, and people within an industrialised society. Given the complexity of shifting to this overarching strategy, there are many aspects of the circular economy yet to be fully addressed. This inherent complexity therefore requires multiple technical, business and social changes, and as such is the focus of research and development across many different disciplines in academia, government, and industry. One of the most difficult aspects is then the problem of how to integrate the concerns of all these different disciplines in order to reach a circular economy model.
The Scottish Institute for Remanufacturing aligns its activities with the requirements for a circular economy from the perspective of remanufacturing as the highest level of product reuse. The Institute does not simply focus on one, or a few, aspects of remanufacture. Rather, we progress research and development across the entire scope of what it is to remanufacture something, and as such considers the complete circularity of remanufacture.
On the one hand the Institute supports work considering technical problems and aspects of the remanufacturing process. This recognises the need for technical innovation as an important pillar in the development of a circular economy. On the other hand, we support work on the many non-technical aspects of remanufacture, from business models and marketing, to the social changes, and governmental policy and legislation, affecting remanufacture as a profitable, circular, enterprise.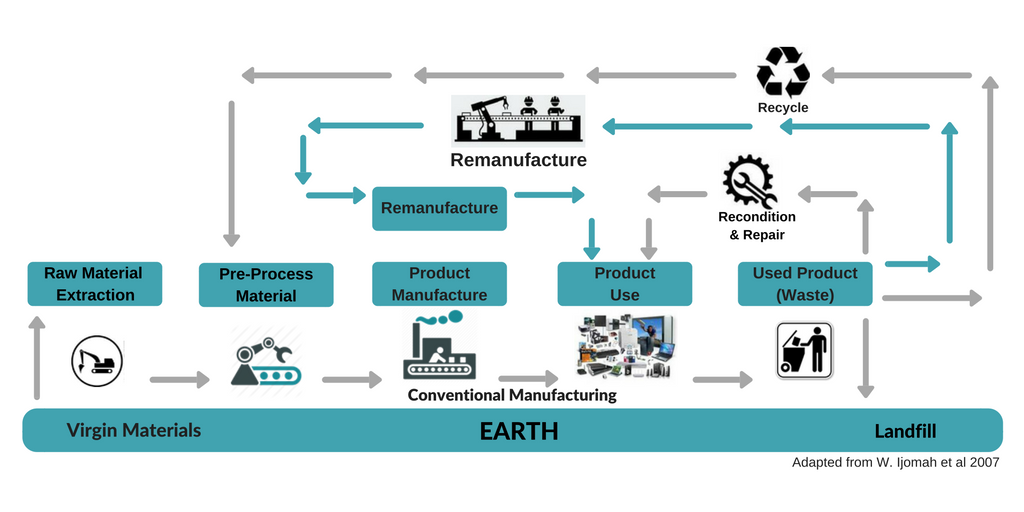 Get in touch to discuss how we can support your circular journey.