View all: News
Remanufacturing to enhance healthcare provision in developing countries
SIR's Professor Winifred Ijomah travels to Nigeria, on invitation, to advise on the integration of Remanufacturing into the education system and the establishment of a Remanufacturing Centre of Excellence
In 2022, Professor Ijomah travelled to Nigeria to partake as keynote speaker in the 'Remanufacture of Medical Equipment: Potential Prospects and Challenges in Nigeria' Workshop. The Workshop hosted 70 delegates including major dignitaries from the state's medical and education sectors, including Oyo State Commissioner for Health, and the Oyo State Commissioner for Education, Science & Technology.
The Event was broadcast on national media amidst efforts, supported by the SIR, to raise the profile of, and capabilities for, Remanufacturing in Nigeria. An article was, also, published in the Nigerian Tribune: https://tribuneonlineng.com/remanufacture-answer-to-nigerias-poor-healthcare-equipment-circular-economy-challenges/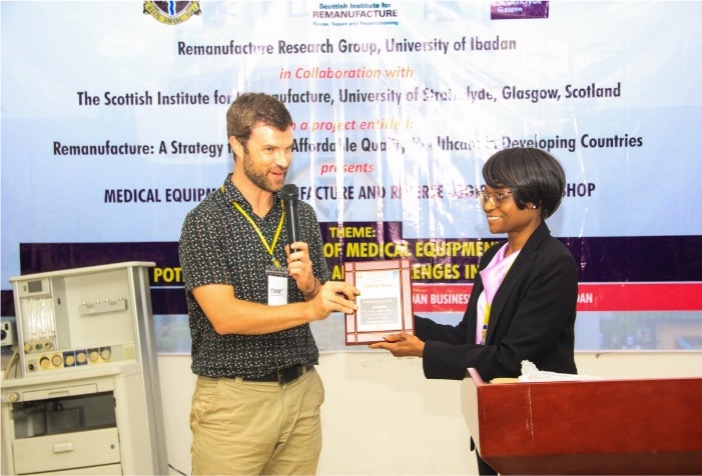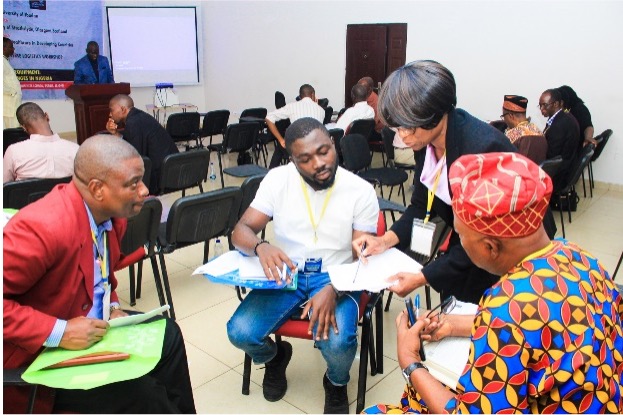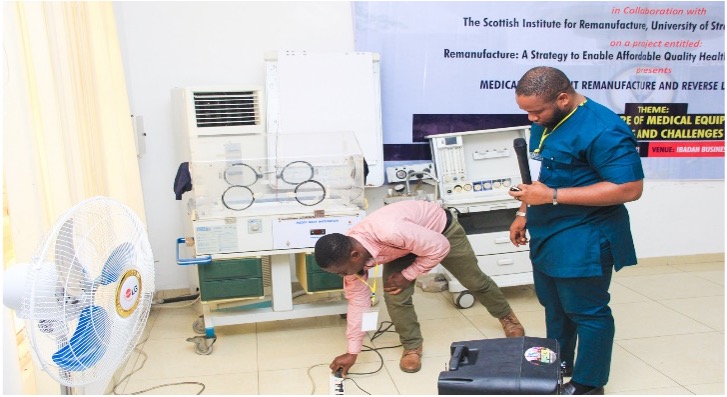 Professor Winifred Ijomah has been invited to return in July 2023 for a follow up workshop in the country's capital, Abuja.
Stay posted for further updates on this, and further, projects on the SIR website and on our twitter page @SIRemanufacture