Funding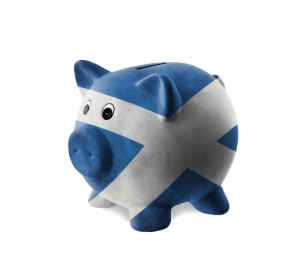 If innovation or the latest technology could help your remanufacturing operations, SIR can match you with the right academic experts from Universities across Scotland and through a matched-funding model  enable collaborative projects  that apply knowledge, expertise and specialist equipment to operational improvements for Scottish businesses.
Funding
SIR funding of £5,000 to £50,000 per project is available.
SIR will pay for the cost of a researcher's time on the project.
Companies will match the SIR contribution through staff time, equipment or equivalent.
The partner university will contribute the indirect and estates costs (FTE costs) for the researchers on the project.
Alternative funding can be investigated for projects with partners outside of Scotland.
Funding does not cover the creation of standards.
Application Process  
Stage 1: Complete an Expression of Interest Form.
If an academic/industry partnership is already established the application can move directly to stage 2.
Companies can provide problems, barriers or challenges that require a solution and we will work with them to identify an academic partner that can address their issue and work on a project proposal with them.
We will also accept proposals from an academic who believes their solution could benefit a remanufacturer and we will help to identify a potential industry partner to complete a proposal.
Click to download an Expression of Interest form. Alternatively please contact sir-enquiries@strath.ac.uk
Stage 2: Application Stage.
The second stage is the completion of the Application Form  which is developed and submitted jointly by the academic partner and industry partner.
Click to download an Application Form. Alternatively please contact  sir-enquiries@strath.ac.uk
Review Process
Your application will be reviewed by the SIR Technical Working Group and/or the SIR Steering Board.
We will advise you of estimated review timescales after submission of your application.
You will be informed of the outcome of your application in writing after the review process is complete.